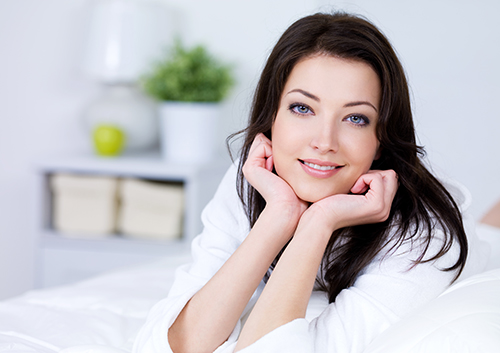 This might be the year that you've absolutely decided to do something to improve your smile. Perhaps your teeth are not as straight as you would like. Perhaps your bite is a bit off. Perhaps you want the increased confidence that a beautiful smile brings. But, for any number of reasons, perhaps you don't want to sport traditional braces for a year or two. In that case, talk to Dr. Melanie Parker about lingual braces!
What are lingual braces?
In normal braces, brackets are attached to the front of each tooth with a special dental cement, and rubber bands or clips within the brackets grip an arch wire that moves the teeth into alignment through gradual adjustments. These braces are very effective, but, even with ceramic or clear brackets, they are visible.
Lingual means "toward the tongue," and this is the key difference between lingual braces and traditional types of orthodontic braces. With this option, brackets are custom-designed to be applied to the inside of your teeth. A precise treatment plan is designed specifically for you, and individually crafted arch wires (again, on the inside of the teeth) guide your teeth to their best alignment. The resulting braces are almost impossible to detect.
Will lingual braces work for you?
You might be a good candidate for lingual braces if:
You want the least visible orthodontic treatment available.
You don't have a major malocclusion (bite problem). A severe overbite might not leave room for the brackets.
Your tooth surface is large enough for lingual brackets. Children or adults with small teeth might not be ideal candidates.
Because lingual braces are more difficult to install and adjust, orthodontists require special training and education to provide them to patients. If you think that lingual braces might be a good fit for you, talk to a member of our San Diego, CA team. We are happy to provide the information you will need to decide if lingual braces are the best option for you, and the expertise to design your custom treatment if you choose them. We want the best outcome for you and your smile, and there is absolutely no "perhaps" about that.