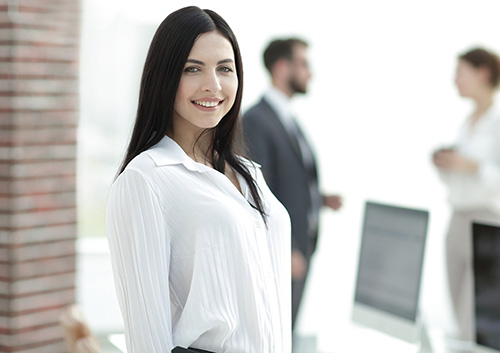 For more than a century, braces have helped patients achieve straighter teeth, and treatment methods continue to emerge. Today, braces have the potential to be discreet while still producing great results.
If you want straighter teeth without the look of traditional metal braces, Dr. Melanie Parker can offer multiple options to give you the smile of your dreams.
Clear Aligners
Clear aligners use a series of custom-made trays that shift teeth gradually into place. For patients who need mild-to-moderate corrections, this can be a great option.
Aside from being clear, another benefit is that you can change these aligners at home instead of having to visit our San Diego, CA office every few weeks. They can even be removed while you eat and clean your teeth!
If you wear the aligners as instructed, you could have straighter teeth in about six to 12 months.
Lingual Braces
Like traditional braces, Incognito™ lingual braces are attached to teeth. The difference is that they are attached to the back of your teeth so you won't be able to see them.
This is an appealing option for patients who need moderate-to-severe corrections. The braces are non-removable and will be adjusted during your regular orthodontic visits. They yield highly successful results.
If you want a straighter smile but are not sure whether you are a candidate for either of these options, give Dr. Melanie Parker a call today! Our San Diego, CA team would be happy to identify the best treatment option for your needs.